Home
|
News
|
Latest News
| Two British Brothers Are Bottling And Selling "Ikoyi Chapmans" In The UK
---
---
Chapman is a Nigerian drink. All Nigerian Recipes defines it as "an easy Nigerian cocktail drink with a nice blend of fruity flavours". It's one of the most popular drinks in Nigeria, and its origins can be traced back to Ikoyi Club 1938, in Lagos, in the late 60s. 
And now, Mike and Garry Robinson are bottling and selling a drink they call 'Ikoyi Chapmans'. Mike and Garry grew up with their parents in Lagos when their parents were stationed here. And even though they attended Warwick School in the UK, Mike and Garry would return to Nigeria during the school holidays to have the drink. 
(Photo: The Leamington Courier)
According to their website:
"The Ikoyi Chapmans journey started for Mike and Garry Robinson in 1973 at The Ikoyi Club in Lagos, Nigeria. Their parents were based in West Africa for over 30 years and during school holidays Mike and Garry would go to The Ikoyi Club to play squash, tennis, golf and swim.

After these exertions in the heat and humidity of West Africa, one of the Club barmen would mix the most amazing, refreshing, thirst-quenching drink that was popular with everyone. It had a unique taste like no other drink and to this day they have never tasted anything like it....until now, that is. The Ikoyi Club name for this drink was Chapmans."
Mike and Garry grew up to become professional squash players but they continued to mix and drink Chapman (Chapmans?) in their social gatherings.
(Photo: Ikoyi Chapmans)
According to Mike, for many years their dream has been to produce this drink for everyone to enjoy, but many companies were not interested:
"After leaving school, Garry and I both became professional squash players but it has always been our dream to commercially produce this drink. We've always had a dream of bringing it to market. We went to various drinks companies, but many only want an energy drink or a fruit drink. We were taking them a drink that had a unique taste."
But now, a drinks company is on board, and after some experimentation, the first bottles finally came off the production line in April. Ikoyi Chapmans is now being sold in a few bars and cafes around Leamington and Warwick and the brothers are hoping to start selling it in supermarkets soon. 
So if you're ever in the UK, you can buy Ikoyi Chapmans by white people from cafes and (eventually) supermarkets. Does anyone appreciate the appropriation irony?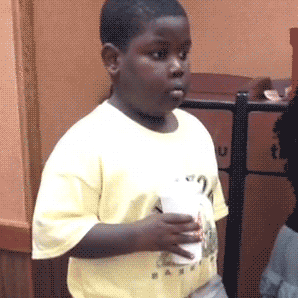 (Source: GIPHY)
Tech and politics. Is there even a difference between the two?
Chuka (Webby) Aniemeka
Chuka is an experienced certified web developer with an extensive background in computer science and 18+ years in web design & development. His previous experience ranges from redesigning existing website to solving complex technical problems with object-oriented programming. Very experienced with Microsoft SQL Server, PHP and advanced JavaScript. He loves to travel and watch movies.
View More Articles