---
---
End of a Diplomatic Guru
Posted by By Rosemary Udoh on 6/14/2002 10:05:22 PM | Views: 985 |
Related Content
End of a Diplomatic Guru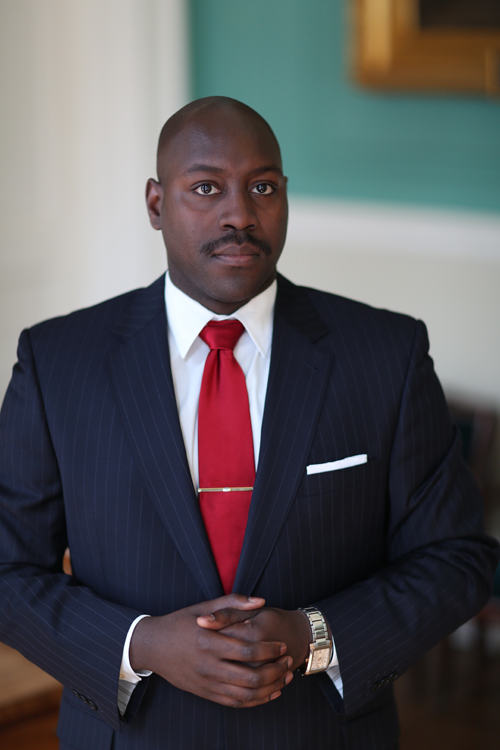 Joseph Nanven Garba, retired major-general and former Nigerian permanent representative at the United Nations, is dead. He died May 31, at Aso Rock Villa State House Clinic, Abuja , after a brief illness.

Garbas death has again, thrown Plateau State into a mournful mood. The state lost Mark Aku, who was minister of sports along with several other prominent indigenes of the state in an EAS air disaster in Kano , May 4.

Garba was until his death, director-general of the National Institute for Policy and Strategic Studies, NIPSS, Kuru, near Jos. He was in Abuja on official assignment before the end came for him.

An officer and a diplomat, Garba came into public glare July 2, 1975 , when he announced the coup detat that replaced General Yakubu Gowon with the late General Murtala Muhammed. Arguably, he was better known as a diplomat. President Olusegun Obasanjo under whom Garba served as external affairs minister said the news of his death came to him as a sudden, shocking and devastating development.

Bolaji Akinyemi, former foreign affairs minister, who had cause to work with him twice, first as director-general of the Nigerian Institute of International Affairs and later when he was minister and Garba was at the United Nations, described the deceased as warm, gentle and loyal to the country.

Anyim Pius Anyim, senate president, believes Garbas death was a colossal loss to the nation. By his death,Nigeria, nay Africa , has lost one of its finest diplomats, patriots and staunch advocate of an indivisible and indissoluble African continent, Anyim eulogised.

Kofi Annan, secretary-general of the UN, expressed sadness that Nigeria has lost a gem like Garba, who led the nations diplomatic campaign against apartheid.

Indeed, Garba made his mark as a federal commissioner for external affairs between 1975 and 1978. During that period, he led the Nigerian diplomatic assault on apartheid and helped to articulate government foreign policy, which made Africa its main priority. At the time, Nigeria Is efforts were visible in the conflicts that led to independence of Angola , Namibia , Zimbabwe (then Rhodesia ) and South Africa .

When he left government in the hope of continuing his career in the army, Garba was posted to the Nigerian Defence Academy in 1978, where he remained until he was retired in 1980. But his diplomatic expertise was again put to test when he was appointed Nigerian permanent representative to the UN in 1984 and while still serving in that post, he was made ambassador-at-large to Namibia .

Also in 1984, he was appointed chairman of the Special Committee Against Apartheid and was in that post for several years before the collapse of apartheid in South Africa , in 1992. Garba presided over the 44th session of the general assembly of the UN in 1990. Garba was born July 17, 1943 in Langtang, Plateau State . He was educated at Sacred Heart School , Shendam, 1952-57 and Nigerian Military School , Zaria , Kaduna State , from 1957 to 1961. Thereafter, he enlisted in the Nigerian army and went to Mons Officers Cadet School , Aldershot, England, 1961-1962; Staff College , Camberley , England , 1973 and National Defence College , India , 1980. He was commissioned infantry officer of the Nigerian Army in 1962. He became a platoon commander, 44th Battalion 1963; company commander, 1963-64; mortal platoon commander, 1964. He also held many command posts before he became commander, Brigade of Guards, 1968-75. Following the military coup, he was appointed a federal minister and member of the defunct Supreme Military Council. He returned to full military duties in 1978 and was appointed commander, Nigerian Defence Academy , Kaduna . He was promoted to the rank of major-general in 1979 and remained commander of NDA until he retired in 1980.

Thereafter, Garba went to Harvard University, United States, 1980-1981, for a masters degree in international affairs. In appreciation of his services to the nation, he was awarded Commander of the Order of the Federal Republic , CFR, 1979. He was also conferred with Grand Officer de LOrder Nationale Du Benin ( Republic of Benin ) 1979. He had an honourary doctoral degree from State University of New York, New York, 1991.

Garba dabbled into politics during the late General Sani Abachas transition programme when he wanted to go to the senate. He was a member of the All Nigerian Peoples Party, ANPP, in the current dispensation.

Garba was an author and some of his publications include Revolution in Nigeria -Another View, 1981, and Diplomatic Soldiering: Nigerian Policy, 1975-79. He was also a traditional chief in Langtang. The late general is survived by his wife and six children.



---
---
---
---
---
---
---